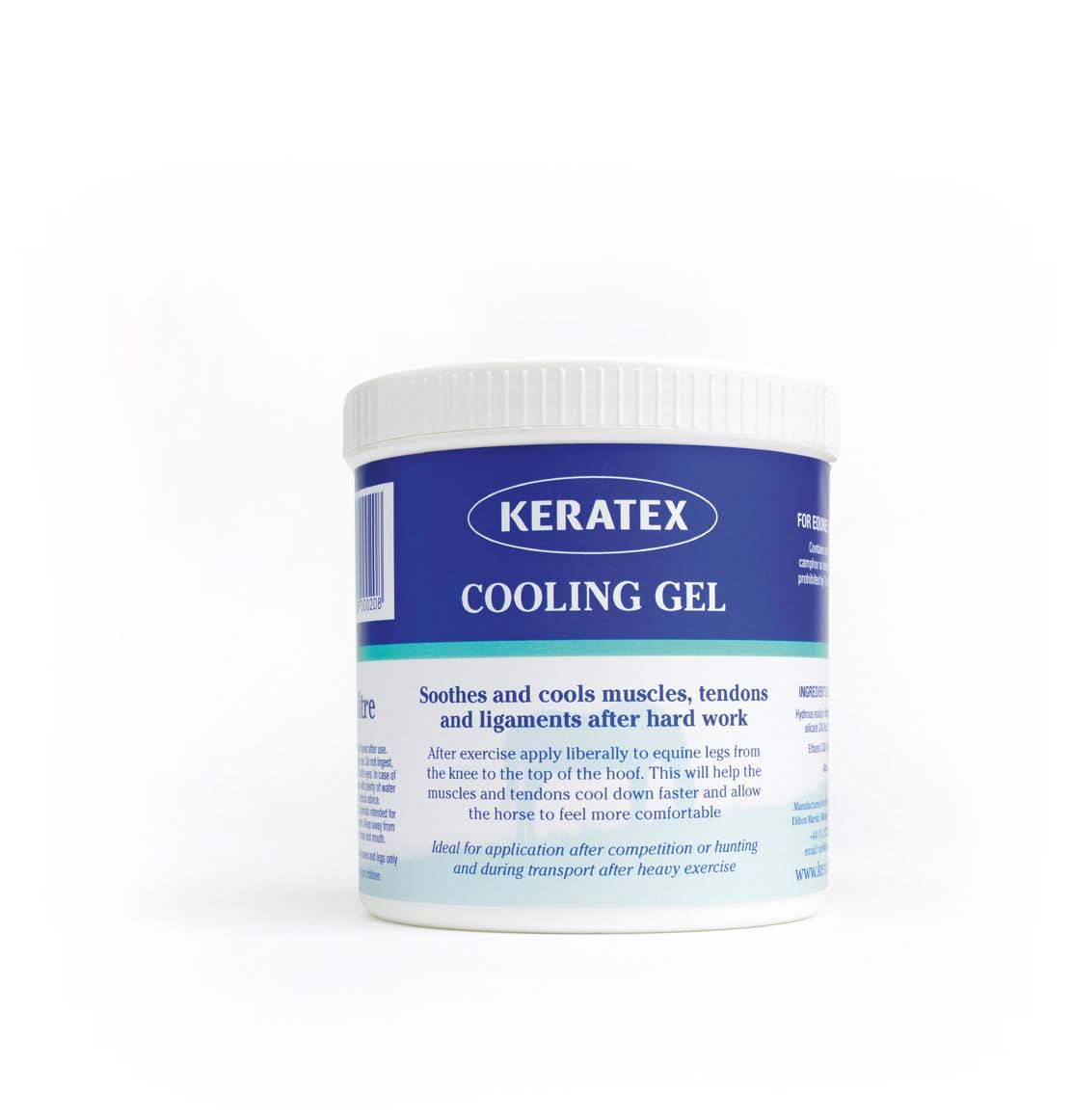 Keratex Cooling Gel
Soothes and cools muscles, tendons and ligaments after hard work.
Keratex Cooling Gel is the perfect way to cool your horse's muscles, tendons and ligaments after exercise. It is also an effective way of preventing heat and inflammation in horses on stall rest, or during periods of travel.
Warm legs are more flexible on the inside which can lead to pulled tendons and damaged ligaments. Keratex Cooling Gel is a great way of keeping your horse's legs cool during or after exercise, stabling or travel.
Keratex's unique Cooling Gel actually cools by evaporation, making it more effective than other cooling gels available in the market.
Keratex Cooling Gel does not contain menthol or camphor. Menthol and camphor simply temporarily numb the hot nerve receptors, which in turn enhances the cold nerve receptors, so the horse, and the person applying it, are given the illusion of a cooling effect. Keratex Cooling Gel will actually cool the internal structures of the legs with a marked difference in temperature, making it a safe and highly effective product.
Available in 1 litre tubs.
User Notes - After exercise apply liberally to equine legs from the knee to the top of the hoof. This will help the muscles and tendons cool down faster and allow the horse to feel more comfortable.