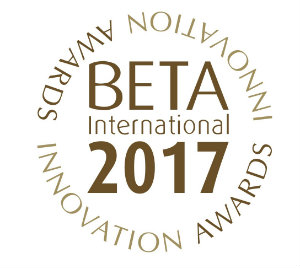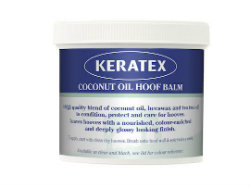 ***BETA INTERNATIONAL 2017 PRODUCT INNOVATION AWARD WINNER***
This premium blend of coconut oil, beeswax and tea tree oil will protect, condition and care for equine hooves, providing a stunningly glossy finish with all the benefits of natural oils and waxes such as nourishment and breathability.
These luxuriously rich ingredients work together to condition and protect with a unique breathable finish.
Added to this great balm is beeswax - nature's gloss. Beeswax gives hooves a lovely sheen and provides enough stick for the coconut oil to do its work. The tea tree oil has naturally cleansing and astringent properties.
Available in clear and black for additional excellence in appearance and depth of color.
Launched in early 2017 in Europe, Keratex Coconut Oil Hoof Balm won an award for innovation at the prestigious BETA International Trade Show.